ABOUT
THE WRITER
QUICK READ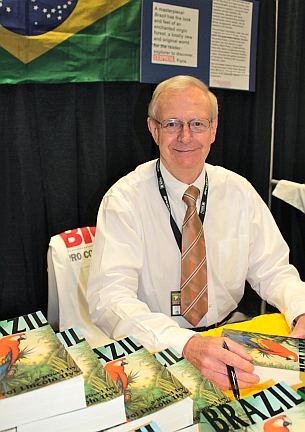 (C) Stephanie Martins
Errol Lincoln Uys (pronounced 'Ace') was ten when he wrote Revenge, a novella penned on the back of worthless stock certificates tossed out by his mother. After high school, he worked as a law clerk before becoming a reporter on the Johannesburg Star. His next job was as editor of the Cape Town edition of Post, then South Africa's biggest weekly serving the African and mixed-race population.
Moving to London, he was chief reporter for the South East London Mercury, before joining Reader's Digest in England. The magazine sent him back to Africa, where he founded the first South African editorial office, becoming editor-in-chief in 1972.
Five years later, he immigrated to the United States with his family, joining the Digest's world headquarters as a senior international editor. In 1977, the Digest assigned him to work with James A. Michener on his South African novel, The Covenant, a controversial collaboration covered in Working with James Michener.
Uys is the author of the best-selling historical novel, Brazil. Of this work, distinguished Brazilian critic Wilson Martins wrote:
"Uys accomplished what no Brazilian author from José de Alencar to João Ubaldo Ribeiro and Jorge Amado was able to do. He is the first to write our national epic in its entirety ... the first outsider to see us with total honesty and sympathy. Descriptions like those of the war with Paraguay are unsurpassed in our literature and evoke the great passages of War and Peace."
Brazil won the highest critical acclaim in the United Kingdom, Germany and France. La Forteresse Verte .)
"No one before Uys knew how to bring to life Brazil and her history. Uys's characters are brilliant and colorful, combining elements of the best swashbuckler with those worthy of deepest reflection." Le Figaro, Paris
"A masterpiece! Brazil has the feel of an enchanted virgin forest, a totally new and original world for the reader-explorer to discover." L'Express
Publishers Weekly described Brazil as:
" Pulsing with vigor, this is a vast novel to tell the story of a vast country. The principal characters, both real and imaginary, are hard to forget."
Uys has also written the non-fiction book, Riding the Rails: Teenagers on the Move During the Great Depression (Routledge, 2003.) The Boston Globe praised this work as "A riveting document of hope and hardship. The reader can all but hear the cadence of the trains on the tracks and the lonesome wail at every whistle-stop." Riding the Rails was chosen as one of the "10 Best Books of 1999" by Amazon's history editor.
Now an American citizen, Uys has been a resident of Massachusetts since 1981 and lives in Dorchester, Boston.
"Ag, pleez, won't you buy a teddy bear?"
"The road will always be longer and harder for some of us," James A. Michener told me. I collaborated with Michener on his South African book, The Covenant. I knew he wasn't speaking only of a hard day's work but a writing life.
The journey began for me in South Africa in the Sixties, when I had my first article published in the Johannesburg Star: Happiness is an Unprejudiced Mind. Reflections on happiness by a young man, who had little to be pleased about.
The parents who adopted me had long since gone their separate ways. I'd dropped out of law school and had no job. My roach infested room had been burglarized. The thief had a sense of humor. Finding several pairs of cufflinks, he stole one from each pair.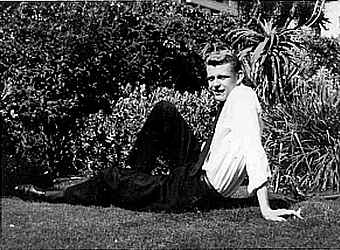 Two passions carried me through that dismal time: my love of reading and teddy bears. Not my own playthings but the denizens of a toy-shop, where I worked part-time from the age of 11. Selling teddy bears became the mainstay of my youth, except one memorable adventure when I hit the road and hitch-hiked around South Africa.
To pay my way, I sold women's underwear door-to-door in the Afrikaner Bible Belt. What made this a greater sin was the knowledge that the maker of the garments was a Mr. Patel. He was an Asian, forbidden by apartheid's laws to sleep overnight in the Orange Free State province, the Afrikaner heartland.
My days as a roving salesman ended, when I went into law. I followed the archaic legal practice of being "articled," a word found to have special meaning for a wretch laboring at a pittance. On my 18th birthday, my father surprised me with a letter telling me that since his court-ordered support was up, he would no longer pay for my studies.
The lawyer offered to cover my tuition if I agreed to work for the next five years at the salary I was then receiving. Even this grand gesture couldn't save my law career.
I tried my hand at selling again -- pottery and cane furniture. I worked as a detective looking for missing persons. I went back to selling teddy bears, avoiding the Bible Belt but heading out on Friday nights to bars, where Afrikaner railroad workers drank up their wages.
"Ag, pleez, won't you buy a teddy bear?"
Huge, jolly fellows filled with remorse went home carrying an armful of teddies. A joy to see but no real happiness for me.
I applied for a job as a cub reporter at the Johannesburg Star. I remember the day I went for an interview with the manager, "Black Jack" Hewitt. A terrific highveld thunderstorm split the skies. My shoes had holes that I'd filled with cardboard. My concern was not that I would blow the interview but that I would leave a puddle on Black Jack's carpet. I'll never know if I did, but a week later they told me I'd got the job.
Just months after joining The Star, I walked into the main Johannes-burg railroad station seconds after a terrorist bomb exploded killing one person and seriously injuring twenty-three others. Caught behind a police cordon, I slipped into a phone booth and got through to my paper. I made the front page of a Special Edition that hit the streets two hours later.
Those were the great days when newspaper reporters were taught to be just that. You worked every beat at ground level, learning from old pros and new experiences. Until one day when you found yourself covering the big story alone.
It was a time, too, when you saw your words stamped out in molten lead. You stood at the presses as they roared into life, with the smell of ink and oil and with newsprint streaming past in black and white. You learned from the pros but what counted most was enthusiasm. It still does.
A Creeping Desert
During the worst drought in South Africa for four decades, I traveled thousands of miles to investigate what three centuries of exploitation had done to the living veld.
"As I stood on the edge of the Bidulfsberg canyon, I tried to visualize what this land must have been like in the days before settlers arrived to destroy the balance of nature. I pictured the waves of rooigrass sweeping across the veld.
I closed my eyes for a moment and heard the thunder of the galloping eland and springbok as they rushed across the valley. But the echo of their rumble soon slid into the depths of my imagination. I saw the scarred earth below me and the canyon tearing its way through the veld. Tons of life-giving soil ravaged and eroded by man's ignorance."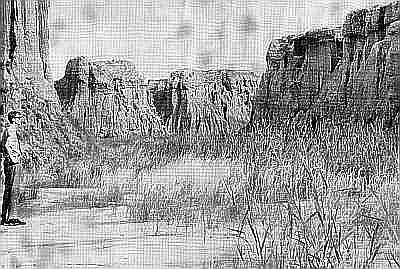 The same concerns haunted me years later, when I journeyed into the Amazon rain forest and saw the destruction wrought there. More recently, examining the dismal record of assaults against the Florida Everglades, I was gripped by the same profound awareness of the critical symbiosis between man and the land.
In South Africa, there were other lasting images of those wasted areas, which were the dumping grounds for victims of apartheid, driven from the cities to the fringes of a creeping desert.
I was to get a unique view of that wasteland, seeing apartheid from the other side of the fence white people set up between ourselves and black South Africa. Like everything else, the press was divided by apartheid, the Post newspaper group serving the black, coloured and Asian communities. Not long after my trek around South Africa, I took a job as editor of the Post's Cape Town edition. I packed up my young family and went to discover another world.
I ran a newspaper in the heart of District Six, the Harlem of Cape Town, a vibrant, jazzy, violent quarter, where gangs like "Stalag 17" and "Seven Steps" were the kings and jesters like Sydney Magoni would walk into my office and strip -- to prove that he was the most-stabbed man in District Six. (50 times!)
They were a fantastic set of characters, Bishop Slinger out to reform the world and in particular, to exorcise a transvestite who went by the name of Doris Day. There was Aunt Sammy, a shebeen queen, legally married before apartheid to a shell-shocked Australian gunner from World War II and living in limbo because of the race separation laws.
There were many more folk for whom life was either "gooff" (OK) or "poom-blind" (not so good..) Mostly "poom-blind" for District Six was under the ax. The day finally came when government bulldozers rolled forward to knock down homes and prepare the place for occupation by whites. One six-story office building was left standing, where Post's headquarters happened to be.
I looked out at a new man-made desert, as barren as the wasted earth. The old jester, Sydney Magoni, who survived his many wounds, died with District Six, driven out to a lifeless township and never seen again.
I fled that ruin with my family and went to England. I landed up in Deptford, one of the toughest neighborhoods of London, serving as chief reporter for the South-East London Mercury, while I waited for my shot at Fleet Street. My beat included several friendly spots run by the notorious Kray brothers. I would've welcomed the indomitable Magoni as my leg man.
The only running I did was on Shrove Tuesday, when I ran the traditional pancake race with the housewives of Bermondsey. Milder still was swan-upping on the Thames, the ancient ritual of counting Her Royal Majesty's flock. I was getting into the swim of British life, when the Reader's Digest asked me to go back to South Africa and start a local editorial office for the magazine.
Green Fields of Pleasantville
One of the things that convinced me to return was a picture in the London-edited Reader's Digest shipped out to South Africa. In an article about an American youth choir, the image of a black singer had been cropped, so as not to offend the white censors in South Africa, where mixed choirs were forbidden. I knew I could do better for the Digest and all its readers in the country. Thanks to the self-censors, I had a store of vital articles on race relations to use in the new edition.
That it made a difference was proved by protests from white readers. The pupils of a whites-only girls' school canceled their subscriptions when we ran a photo-feature illustrating a black child's struggle against prejudice in the American South. The South African edition continued to be censored but not by its editors: prison authorities tore out "dangerous" articles before delivering the edition to Nelson Mandela on Robben Island.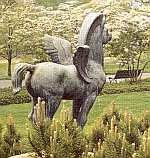 After five years as editor-in-chief of Reader's Digest in South Africa, I immigrated to America with my family and worked as a senior international editor at the Digest's headquarters in Pleasantville, New York. Late 1977, at lunch with managing editor, Fulton Oursler, the subject of a book on South Africa came up.
Oursler agreed the time was right for such a project but said it would require an established writer to present it to an American audience. I wrote a 40-page proposal for a South African book, which I showed Oursler.
We discussed possible writers, including James A. Michener, who enjoyed a long association with the Digest. Oursler sent Michener a copy of my proposal. Michener responded immediately:
"About an hour ago Mari brought me the mail and I had the pleasure of reading Uys' notes on a proposed book about South Africa. I was impressed by his organizing ability, his thoroughness, and his keen insights into the problems of arranging a mass of material so as to be usable, especially in fictional form.
"It became immediately apparent that he is prepared to start talks with me right away, because we have both done a great deal of thinking on this matter, along our separate lines, and we have come up with a striking parallelism. I am mightily impressed with his keen instinct for weaving strands together, and I am sure I could learn something from him.
" I think it prudent that Uys and I meet as soon as possible, down here in Maryland, to spend seven or eight days wrestling with big ideas... In fact I would like nothing better than to sit quietly with him and kick these ideas about for some days to see which are fruitful for my approach."
Which is exactly what Michener and I did at the start of 1978, beginning a two-year stint that produced The Covenant. This included four months hunkered down together at Michener's home beside the Chesapeake, wrestling with those big ideas. None so big for me than the striking parallelism in Michener's thinking and mine that went far beyond our work together on the South African book.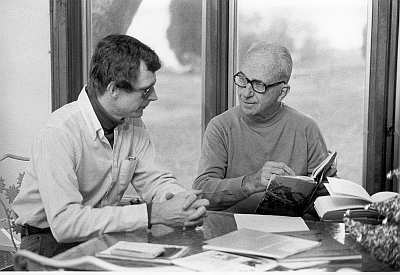 There was a shared sense of wonder at the circumstances that had brought us together, from continents apart but beginnings that were identical. Michener and I were both adopted as infants and knew nothing of our birth parents.
"I've never felt in a position to reject anybody," he once said. "I could be Jewish, part Negro, probably not Oriental but almost anything else. This has loomed large in my thoughts."
I had come to hold the same beliefs in my birthplace of South Africa, where so many were rejected for so long. My adoptive parents were from one of the oldest Afrikaner families of farmers and politicians, who believed apartheid was indeed a covenant with God.
When I disavowed such beliefs, I made myself an outsider. I am grateful I did, for otherwise I would never have found myself walking on the shores of the Chesapeake with James Michener.
Michener awoke the magic of believing that I could go out and be a writer on a grand scale, with the same dedication to the great themes of history and understanding. While I was with Michener, we spoke of places that would lend themselves to treatment in big historical novels. He mentioned Texas and Alaska. I suggested Brazil.
When I quit the Digest to put my grand plan into action, Michener sent me an encouraging note:
"You unquestionably have the talent to write almost anything you direct your attention to. You're a great researcher and know how to put words together most skillfully. You have, from what I gleaned in our conversations on the long walks, an acute sense of timeliness in subject matter. That's a rare combination, the most promising I've met with in years of talking with would be writers."
The Long Road to Rio
When I set out to research and write Brazil in January 1981, I knew little about the country. I haunted libraries and second hand bookstores in New York. I wasn't selective but read anything I came across concerning Brazil and Portugal, except fiction. This was something I learned from Michener, who avoided works of fiction related to his subjects to guard against unwittingly locking into the imagination of others.
At the end of three months, I had a 90-page outline for Brazil. I proposed a book spanning five centuries and involving multi-generations of two fictional families, the Cavalcantis and Da Silvas.
It was critical to have first-hand background knowledge. I could not go back 500 years in time but I could make a sincere attempt to know the land and understand the people. In April 1981, I pulled up roots and went to Portugal with my family; two months later I headed on alone to Brazil.
Over the next four months I traveled 15,000 miles, almost exclusively by bus to get a feel for that vast country at ground level. My journey took me into the sertão, the arid backlands of the North-East and to the Casas Grandes of coastal Pernambuco. I voyaged on the Amazon from Belem to Manaus and by bus down to southernmost Rondonia. I roamed the highlands of Minas Gerais and followed the route of the bandeirantes, the Brazilian pathfinders, west of Sao Paulo.
July 10...Occupied with re-creating 18th century Bahia in my mind. How the old Portuguese must have loved this city! With its narrow, hilly streets so reminiscent of Lisbon and Coimbra. Most impressive is Pelourinho Square, Pillory Square. The pillory was moved here from the cathedral at the request of the Jesuits. Sounds of lash and bell and choir incompatible?
July 20...A shock to the senses, the journey from old Bahia to Brasilia, from past to future. The importance and symbolism of Brasilia tell me to make serious mental note to consider Brasilia as locale for the finale.
July 23...On dirt road to Piaui in the sertão. Vegetation beside the road is a deep, dusty red, every tree trunk, every leaf. Dust covered cattle. Trucks with lights blazing at midday. I see the motorista's face in his rear view mirror. He is struggling to stay awake. Madre Deus!
July 27...At the site of Canudos, hidden today beneath a barrage. A placid stretch of water with a small island to which a few goats and sheep have been taken to graze. Nothing to suggest that 20,000 people died here. Nothing to bring back the sound of the small cannon from the nearby hill or the roar of the bigger guns from the hills beyond. Locals say the flooding of the plain in 1953 was a political act to erase the memory of Antonio Conselheiro, the Prophet...
August 10...Recife. In the streets, hundreds of kids and beggars with nothing to do. Others trying to make a living by selling anything from toy planes to graters, packets of envelopes. Black Jimi told me yesterday: "It is a life of constant humiliation."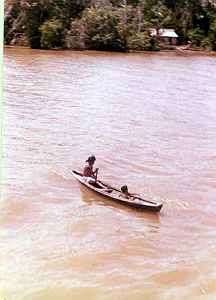 August 25...Aboard Augusto Montenegro sailing out of Belem for Manaus. Up at 5 to witness sunrise. By 9.30, it is as hot as midday. Amazon is truly "the river sea." Difficult to comprehend the impact on early voyages like Orellano and Raposo Tavares.
August 28...Amazon beyond Santarém. Sunset. Magnificent ball of orange going down with surprising rapidity, dancing behind the trees as the ship moves along, sometimes obscured, sometimes appearing full circle in a gap between the forest. At water's edge, herds of cattle stand white-to-gray against darkening background. Channel narrower than ever. Within minutes of the sun setting, the moon rises, a smaller yellow-tinged ball climbing swiftly. Night with the forest closing in, not the towering impression Hollywood-style but low and surrounding the ship with its limitlessness.
September 12...Along the road from Porto Velho to Guajara-Mirím.... Settlers fight the forest inch by inch for possession. A battle that may never be won - perhaps can never be won.
September 15...Rio. Talking with the poet, Antonio Fantinato. "The north-east interior is dry, over-populated - the anti-vespera - The people are sufferers, they are martyrs, but they love the land, no matter how cruel the land may be to them or their children."
October 10...Sao Paulo. With the industrialist, Luiz Suplicy Hafers: "The key to Brazil's future lies in education. Progress held back by bureaucrats and politicians." Luiz agrees that the land situation is a mess. There is enough for all, he says, but distribution is delayed by endless tests, studies, bureaucracy. "What Brazil needs is a Teddy Roosevelt, who'll say, 'Let's do it!' The nation will get on with it."
The Brazilian people gave me 1001 insights to guide my search for their past. Try to imagine a stranger landing in your midst and telling you that he is planning a novel about the entire history of your country.
Some were bemused but all gave unstinting help and support. With one exception: A fiery young man in Manaus flew into a rage saying that an estrangeiro had no right to steal Brazil's past.
Hundreds more gave their time willingly, some only precious moments, like the woman who stood next to me in a bus queue in Brasilia and asked if I would buy an orange for her sick child. That orange was all mother and child had for the 26-hour bus trip that lay ahead.
Looking for El Dorado
The writing of Brazil began at the end of October 1981. It took five years to complete my immense task. I voyaged like the great Brazilian pathfinders of yesteryear, the banderiantes, wandering through the past, seeking my own vision of El Dorado, not beyond the next hill or across the river ahead but deep within the soul.
Like my fictional hero, Amador Flores da Silva, I knew periods of utter loneliness and fear, times when I felt the sertão closing in on me but always I broke through the barrier. I never lost the will to understand the Brazilian "thing."
When the work was done, I could have asked no greater reward than one that came from Brazil itself In his review of my novel, Wilson Martins, one of Brazil's most distinguished critics wrote:
"Uys has accomplished what no Brazilian author from Jose de Alencar to Jorge Amado was able to do. He is the first to write our national epic in all its decisive episodes; the first outsider with the talent to understand Brazil as an imaginary creation, coherent in its apparent incoherencies, complementary in its contradictions and antagonisms. All converge like the segments of a rose window to that reborn and metamorphosed El Dorado myth that is Brasilia.
"Descriptions like those of the war with Paraguay have no rival in our literature capable or surpassing them and evoke the great passages of War and Peace." -- For the guy who was selling teddy bears and hula hoops, and never went beyond much high school, not bad to be told that he beat every Brazilian writer at his game and could be compared to Tolstoy.
"The road will be longer and harder," said Michener. He knew, too, that getting there is the grandest journey of all.
In the U.S., Brazil was a classic in the random stakes. Five years at the mast, two months before publication date Herman Gollob (also James Clavell's editor) left Simon and Schuster to become editor-in-chief of Doubleday. While we'd still been plugging away, Herman went on holiday to Florence, saw Ucello's Hawkwood on the wall of the Cathedral, and came back with an idea for another "Shogun"-type adventure which he thought I could do; he got me an advance, most of which went to finishing Brazil.
When Herman left, "orphan" Brazil was given to another editor who I doubt ever cracked the spine: six weeks after launch, I'd had one booksigning on Cape Cod and one interview with a small Chicago radio station. What's happening? I asked. "It didn't take off, so they dropped it," I was told.

I was left with Hawkwood. Hit the road in UK and France to do my research, and found I hated the old condottiere. Simon and Schuster were looking for a new Ivanhoe and pulled the plug when I offered an ugly aging pillager. Paid back the advance.

A year later Brazil was published in France as La Forterresse Verte. The book was a runaway bestseller, with brilliant reviews in Le Express/Figaro. It did equally well in the United Kingdom, Germany, Holland, Brazil, Israel, so for a while the royalty checks came rolling in. (In Fall 2007, Presses de la Cité published a 20th Anniversary Edition of La Forteresse Verte.)


I tried my own book on South Africa from an Afrikaner woman's viewpoint (bad timing); then switched to "Columbus/The Navigators" aimed at 1992. Nothing worked so I decided to go back to what I do very well, the epic novel.
I chose Mexico. Hit the road for three months in Mexico and the books in Bates Hall at the Boston public library; then came back and started work on my outline.

Alas, and I consider this no more than an unhappy coincidence but Jim Michener and I were still in touch; just before setting out on my Mexico trip, I wrote telling Jim I'd dropped Columbus and was tackling Mexico. He commiserated saying that he also dropped three books in the past including one on Mexico. (click to read the letters ...)
O, joy, I thought, O, rapture, this land is mine!

My wife, Jan, never forgets the November morning she opened the Boston Globe and read a story about the discovery of Michener's lost Mexico manuscript. As I say, just an unhappy "random" coincidence, no more.
My agent said it was hopeless to pitch my Mexico with Michener's book coming out. -- I wrote Jim telling him I would've been grateful for a heads up. It was the last time I ever communicated with him.
Riding the Rails

Soon after that I stumbled on the idea for the story of the boxcar boys and girls of the 1930s. Michael, my son, had just finished NYU film school. I suggested it would make a great documentary and he and Lexy, now his wife, ran with the idea. Brilliantly so. Riding the Rails was featured on PBS'S American Experience and won a Peabody, Director's Guild of America Best Documentary and many more awards.
I picked up the three thousand letters they got from men and women who'd ridden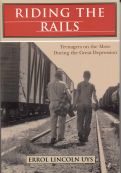 the rails in those hard times and wrote the companion book Riding the Rails:Teenagers on the Move During the Great Depression. (Routledge)

In 2000 I took Brazil and trimmed it following the French edition, whose editors did an excellent job. I tried getting it reissued by bigger American houses, no go. A tiny indie in Connecticut, Silver Spring Books, owned by David Wilk who is well-respected in the trade took it on, bringing Brazil back into print (Silver Spring Books, 2000.)
That year a second member of the family, my younger son, Stephen, published his first novel, The Last Generation of Chainsmokers. Stephen also ventured onto the big screen with a featured role in Whit Stilman's Metropolitan.

Today, I continue to work on ideas for big books like Brazil and The Covenant: Africa, Mexico, and Boston (expanded to U.S.A.)

One way or another I've survived the "long road," as Jim called it. -- Above all, I've a loving wife who has never doubted, not since we met in a Johannesburg's Joubert Park when Jan was three and I was a few months shy of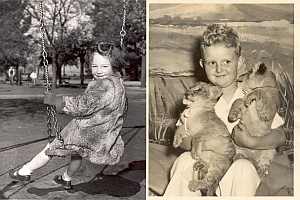 seven! -- This is going to sound like one of the plotting sessions Michener praised me for, but last year came one of those amazing life-changing events...
In 2006, I was writing a memoir of "Michener and Me," which because of the intricacies involved in unraveling the collaboration eventually turned out to be far better suited to the online literary archive I've created on this website: Working with James A. Michener.

As I say above, Jim and I spoke of our roots as adopted kids. He had several ideas about his birth parents, though nothing definite. In his biography, The World is My Home (Random House, 1992, 2007,) he says, "When I was nineteen I reached two conclusions: I would never know what my parentage was, and I would not speculate idly upon it. I have never deviated from those decisions and have had a remarkably placid emotional life as a result."
While I was working on "Michener and Me," I found my birth family via a Google search! I'd long known that I was adopted by Joey Uys and from papers given to me by Joey, I knew that I was born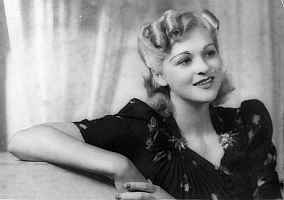 "Thomas Ellis Winter." In the 1960s, when I was a Star reporter, I made an attempt to trace my birth family. At that time, out of wedlock births and adoption records were still closed subjects: I was discouraged from digging too deeply and shortly afterwards left Cape Town for London.
The Google trail I followed in February 2006 led me from "Tommy Ellis" to a newsletter of the White Hills Radio Flyers Club near Centurion, Pretoria, which recalled that in the 1970s Tommy Ellis "a grand old aviator and property magnate with a full size landing strip on his farm" let the radio flyers use his airfield on weekends. Tommy regularly entertained the club to breakfast on Sunday mornings.
My kind of guy, I thought. I was right. A few more steps along the Google road and I got an email from Tommy's son: my brother, Charles Lloys Ellis.
In November 2006, Charles and his wife, Lilian, flew to Boston to spend Thanksgiving with us. Tommy Ellis's father, Tommy Sr. immigrated to South Africa from England in the late 19th century, and was a pioneer of Johannesburg, where he built the famed Orange Grove Hotel.
Tommy Sr. was also an intrepid treasure-hunter who led half-a-dozen expeditions in the 1920s to find King Lobengula's lost millions in then-Rhodesia. The writer Hedley Chilvers recounted these adventures in The Seven Lost Trails of Africa replete with an illustration of a witchdoctor throwing the bones for Tommy Sr.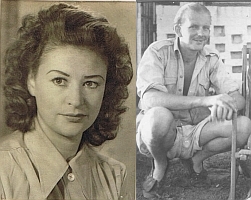 Charles, an only child, had also been trying to track down "Thomas Ellis Winter." Via my brother's research, I found three other siblings from my birth mother, Olivia Winter's side. Olivia was born in England and reached South Africa as a young woman in the late 1930s, first staying with her parents in a bungalow on the grounds of the Orange Grove Hotel, where she and Tommy Jr. undoubtedly romanced in the Coconut Grove, one of Johannesburg's liveliest nightspots.
After I was given up for adoption, Olivia married another wealthy pioneer's son, Norbert Erleigh, a financier whom Time headlined in a 1947 story of a "Randlord's Progress." Olivia and Norbert had two children, Claudie ("Gloria",) who lives in Toronto, an Adult ESL instructor, and Rohan in Cape Town, a retired naval commander. After parting from Norbert, Olivia was married to Edmond Burghardt in Cologne, Germany,where my youngest sister, Yasmin, was born.
As fate would have it, just eleven days after I began my Google search for Tommy, Olivia died in Durban, South Africa. Both my sisters tell me that she often spoke of me and wondered what became of me...
Finding my roots gives me a place and a presence, a feeling of belonging in a sense I've never known before. "Here's looking at you, kid," you think and you know a lot of people are... Tommy Sr., Tommy Jr., Olivia...And, of course, Joey Uys, of whom I've more to say in my story of working with Michener.

It's also a great inspiration to move forward on the long road. Herman Gollob, who edited Brazil before he went on to head Doubleday, said recently, "Your perseverance is the eighth wonder of the world." Herman, who is retired, read my proposals and added: "I'm glad to see that you've not lost your Gift for the epic novel."
That's all I need to know.

©2013 Errol Lincoln Uys
Dorchester, Massachusetts