BRAZIL A NOVEL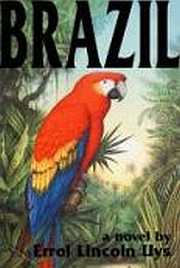 "A masterpiece! Brazil has the feel of an enchanted virgin forest, a totally new and original world for the reader-explorer to discover."
"Pulsing with vigor, this is a vast novel to tell the story of a vast country. Uys recreates history almost entirely "at ground level," through the eyes and actions of an awesome cast of characters." — Publishers Weekly
"Uys has accomplished what no Brazilian author from José de Alencar to Jorge Amado was able to do. He is the first outsider with the total honesty and sympathy to write our national epic in all its decisive episodes.
Descriptions like those of the war with Paraguay are unsurpassed in our literature and evoke the great passages of War and Peace."
— Wilson Martins, Jornal do Brasil

---
READERS' GUIDE TO BRAZIL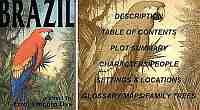 Description, Table of Contents, Plot Summary, Characters & People, Settings and Places, Glossary, Maps, Family Trees
---
---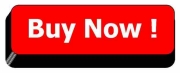 SPECIAL OFFER
BUY A PERSONALLY SIGNED PRINT COPY OF THE NEW EDITION OF BRAZIL DIRECTLY FROM THE AUTHOR
---
E-BOOK

---
BESTSELLING AUTHOR
"Since Brazil is larger than the United States, it merits a full-length novel which richly dramatizes its remarkable history.
Errol Lincoln Uys, a distinguished writer, has written such a book. His characters and the flow of his narrative are compelling, and he has produced a novel that both captivates and instructs."
---
---

FREE WEB SPECIAL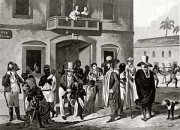 READ AN EXCERPT

"THE GREATEST WAR FOUGHT BETWEEN NATIONS IN THE AMERICAS"

A BRAZILIAN BOY'S WALK TO SLAVERY
---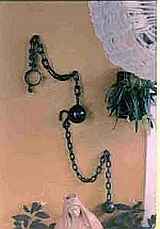 LITERARY ARCHIVE
BRAZIL
THE MAKING OF A NOVEL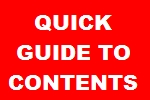 I searched for the story of Brazil for five years, a literary pathfinder in quest of the epic of the Brazilian people.
I share my mighty journey of twenty thousand kilometers across the length and breadth of Brazil. A quest driven by a passion for writing and storytelling.
I explore the exhaustive processes that go into the writing of a novel with a first draft of three-quarters of million words penned in the old-fashioned way, by hand.