BRAZIL A NOVEL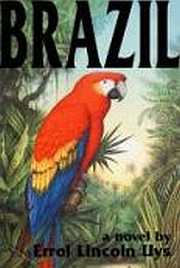 "A masterpiece! Brazil has the feel of an enchanted virgin forest, a totally new and original world for the reader-explorer to discover."
"Pulsing with vigor, this is a vast novel to tell the story of a vast country. Uys recreates history almost entirely "at ground level," through the eyes and actions of an awesome cast of characters." — Publishers Weekly
"Uys has accomplished what no Brazilian author from José de Alencar to Jorge Amado was able to do. He is the first outsider with the total honesty and sympathy to write our national epic in all its decisive episodes.
Descriptions like those of the war with Paraguay are unsurpassed in our literature and evoke the great passages of War and Peace."
— Wilson Martins, Jornal do Brasil

---
READERS' GUIDE TO BRAZIL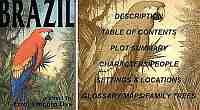 Description, Table of Contents, Plot Summary, Characters & People, Settings and Places, Glossary, Maps, Family Trees
---
---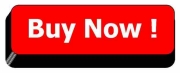 SPECIAL OFFER
BUY A PERSONALLY SIGNED PRINT COPY OF THE NEW EDITION OF BRAZIL DIRECTLY FROM THE AUTHOR
---
E-BOOK

---
BESTSELLING AUTHOR
"Since Brazil is larger than the United States, it merits a full-length novel which richly dramatizes its remarkable history.
Errol Lincoln Uys, a distinguished writer, has written such a book. His characters and the flow of his narrative are compelling, and he has produced a novel that both captivates and instructs."
---
---

FREE WEB SPECIAL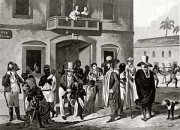 READ AN EXCERPT

"THE GREATEST WAR FOUGHT BETWEEN NATIONS IN THE AMERICAS"

A BRAZILIAN BOY'S WALK TO SLAVERY
---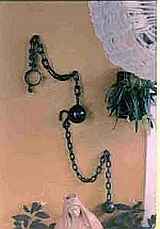 LITERARY ARCHIVE
BRAZIL
THE MAKING OF A NOVEL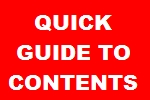 I searched for the story of Brazil for five years, a literary pathfinder in quest of the epic of the Brazilian people.
I share my mighty journey of twenty thousand kilometers across the length and breadth of Brazil. A quest driven by a passion for writing and storytelling.
I explore how to write a book with a first draft of three-quarters of million words penned in the old-fashioned way, by hand.

RIDING THE RAILS
Teenagers on the Move
During the
Great Depression
"As gripping, as it is well-researched, Uys so thoroughly recreates the wretched conditions the boxcar boys and girls endured that the reader can all but hear the cadence of the trains on the tracks and the lonesome wail at every whistle stop."
— Boston Globe
"Riding the Rails sets out to tell about a few of the 250,000 teenagers who hopped freights and lived the hobo life in the wake of the 1929 Stock Market crash ... paints a brisk, colorful, fast-paced portrait of lean times and high hopes."
[AVAILABLE IN PRINT and KINDLE]

OUR NATIONAL PARKS AND THE CCC — HOW THEY SAVED A LOST GENERATION OF AMERICA'S YOUTH

WHAT LIFE WAS LIKE DURING

HOW YOUNG AMERICANS
Read a selection of letters from men and women who rode the rails during the 1930s.

---
RIDING THE RAILS ARCHIVES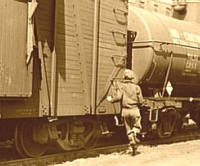 The story of the 250,000 boxcar boys and girls of the Great Depression is one of the vital sagas of America in the 1930s. These archives derive from 3,000 letters written by men and women who rode freights on America's railroads between 1929 and 1941; follow-up questionnaires and interviews complete a rare first-hand account of Americans living through one of this nation's bleakest eras. A rare insight into what caused the Great Depression and how ordinary Americans survived those hard times.
ARCHIVES
(Indexed by state where former
teenage hoboes were living when research was conducted)
---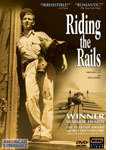 RIDING THE RAILS
a film by Michael Uys and Lexy Lovell
Peabody Award
"Best Documentary"
Directors Guild of America
Los Angeles Film Critics
19 national/international awards
---
THE COVENANT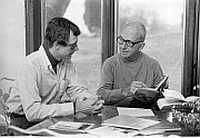 James A. Michener's Covenant
The Secret History of a Best Seller
A LITERARY ARCHIVE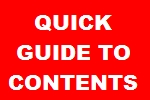 A unique look at what went into the making of The Covenant, providing an intimate view of Michener's controversial collaboration with Errol Lincoln Uys that produced an epic of South Africa.

ASSIGNMENT

PLOTTING A NOVEL

RESEARCHING A NOVEL

WRITING A NOVEL - MANUSCRIPT
"Every excerpt, every page you have written for my book these past weeks shows that you are a writer with a superb use of the English language, a remarkable vocabulary and a very special turn of phrase... You unquestionably have the talent to write almost anything you direct your attention to." -- Michener to Uys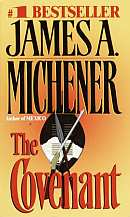 ---
HELP SAVE THE RHINOS OF SOUTHERN AFRICA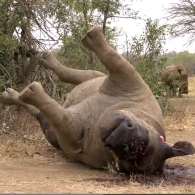 "1,.004 rhinos killed by poachers
in 2014"
Support Southern Africa's veterinarians in their fight against rhino poachers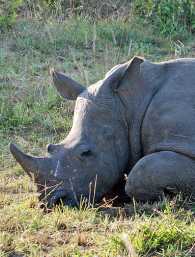 Sleeping rhino, Sabi, South Africa
Photo: Harvey Barrison, Wikipedia
---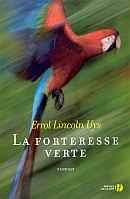 Presses de la Cité
Paris, 2007
"No one before knew how to bring to life Brazil and her history. Uys's characters are brilliant and colorful, combining elements of the best swashbuckler with those worthy of deepest reflection."
---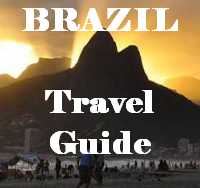 Travel, Tours & More >>>>
---
PROPOSALS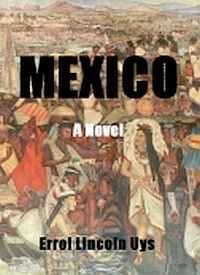 THE GOOD SOLDIER
A DOCUMENTARY
BY
Lexy Lovell and Michael Uys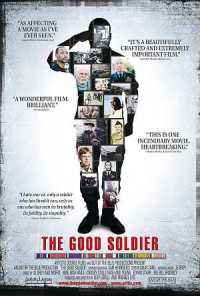 Directed by Lexy Lovell and Michael Uys

The Good Soldier follows the journeys of five combat veterans from different generations of American wars as they sign up, go into battle, and eventually change their minds about what it means to be a good soldier.
IMAGINING BOSTON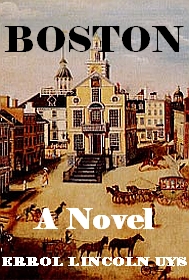 When James Michener and I began work on The Covenant, our first task was to brainstorm an outline for the novel. The same plotting went into planning my epic of Brazil. The Internet makes it possible to share publicly my early ideas for Boston. This outline tells the story of Boston over the centuries, a saga of four families sharing the stage with the real-life heroes and rascals of the city. Your comments and suggestions are very welcome.

– Errol Lincoln Uys, March 2014
---
Errol Lincoln Uys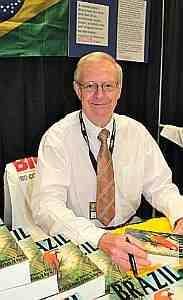 (C) Stephanie Martins
contact
---
Random musings on the
digital world, the street where I live and far beyond.
RECENT POSTS
"A Life of Constant Humiliation in Recife"
Canudos: Visions of a Hill where God's Thunderer Roared
On the Road in Brazil - "Lady Di" of São Raimundo Nonato!
A Giant Leap of Faith in Brasília
A Walk on the Beach with Pedro Alvares Cabral
A Day at Modelo Mercado; A Night with "Decadent Aristocrats."
The Sound of the Bells and the Crack of the Whip in old Salvador
Princess Paraguaçu, Two Abandonados, a Cockroach and a Prayer
Brazilian Adventure - A Call to Paradise or to Hell
The Woman with One Orange in Brasília
A Gringo in the White Forest of Brazil
Tiny Puffs of Cloud That Fell to the End of the Earth
A Novelist and the Shock of History
Why Choose Brazil as the Subject of an Epic Novel?
Daydreaming about Anacondas, Headhunters and El Dorado
---

---
---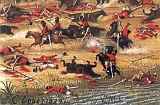 ---